Ventilation services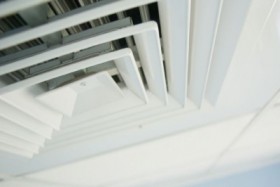 Swallowbrook provides ventilation services throughout the east midlands.
We install and maintain commercial, domestic and industrial ventilation, whether it's a standalone system or alongside air conditioning systems.
Ventilation has an essential role in your HVAC system, maintaining indoor air quality and regulating air movement. It's vital to the comfort, health and safety of everyone who uses your building.
At Swallowbrook, we install a range of ventilation systems, including heat, dust and fume exhaust systems, air handling units and mechanical ventilation heat recovery systems (MVHR).
Our services include:
Ventilation Installation
Ventilation Maintenance and Repairs
Heat Recovery Ventilation
Air Handling Units
Thermal and Acoustic Insulation
Bespoke Ventilation Solutions
The ventilation systems we install are designed to meet your building's needs, eliminating specific hazards and providing fresh air throughout the entire space.
As well as delivering these benefits, ventilation can help your air conditioning and heating run more efficiently, while heat recovery systems can give you energy savings of up to 40%.
---
If you require ventilation  call us on 01773 431 060.